Modern and fully equipped rooms!
Tossa Beach Center Hotel has 175 contemporary style rooms distributed among two buildings located opposite each other and they have a modern and spacious decoration.

All rooms are fully equipped with everything you need to enjoy a comfortable and comfortable holiday and they a ideal for couples and families who want to enjoy a pleasant relaxed holiday, in one of the most beautiful towns of the Costa Brava.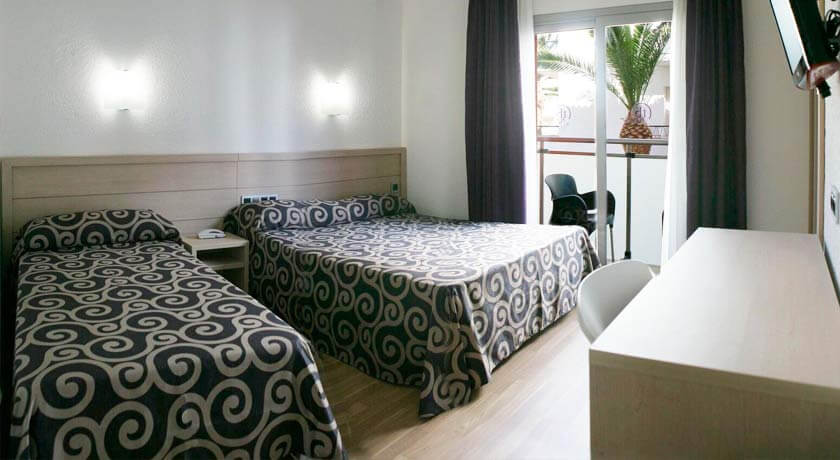 Maximum occupancy is 4 people consisting on 2 queen size beds. Rooms up to 3 people are based on 1 double bed + 1 single bed. Large rooms with balcony or terrace, telephone, flat TV, safety deposit box (to hire), mini-fridge (to hire) and hair dryer.
from 02 May 2016 until 29 May 2020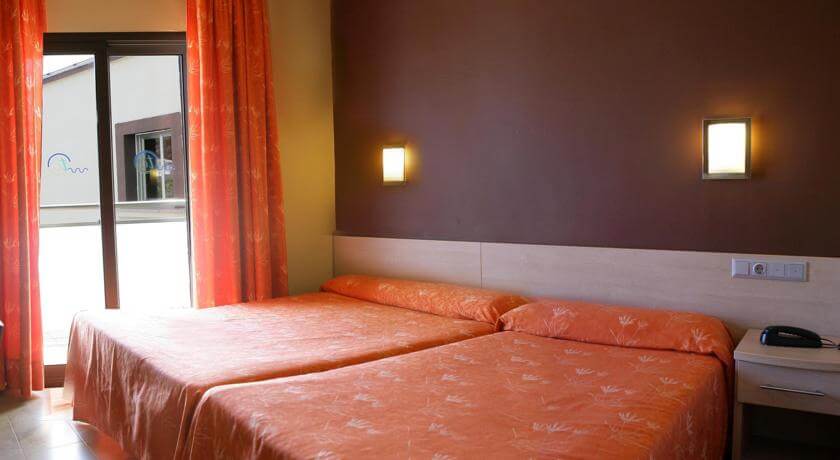 All rooms are spacious, exterior and are equipped with air conditioning and bathroom, mini-fridge and hire safe, LCD flat screen TV, telephone ... It will not want for anything!
from 02 May 2016 until 18 May 2020

Mini Fridge*
TV Satellite

Safety deposit box*
TV

Hair-dryer

Air Conditioning

No Smoking

Phone*

Bathroom

WIFI*

Family Rooms

Heating

* Some of these services are direct payment

* WIFI included if you book through our website

No pets allowed